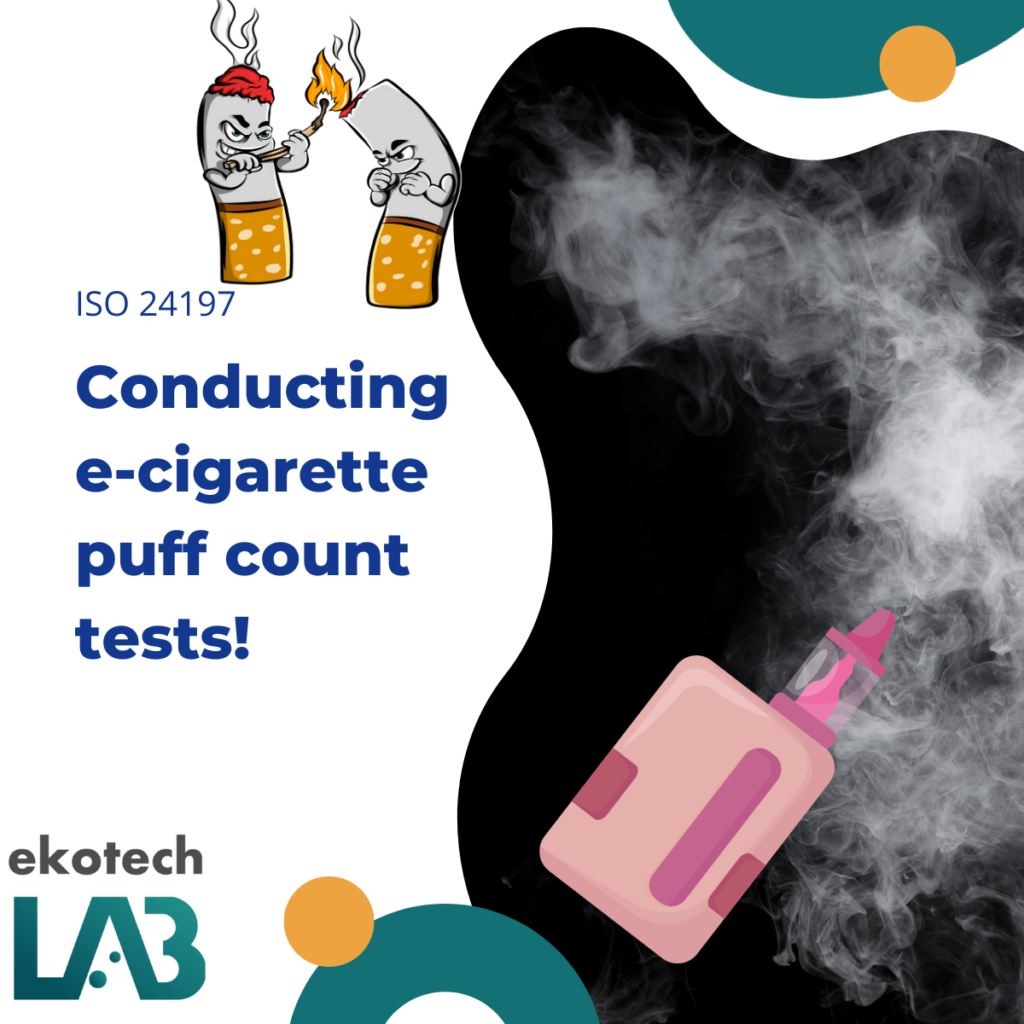 Conducting e-cigarette puff count tests in accordance with the ISO 24197 standard⚗.

We are pleased  to inform you that we are currently conducting e-cigarette tests in compliance with ISO standards.

Specifically, we carry out tests based on the ISO 24197, titled "Determination of the mass of evaporated e-liquid and the mass of collected aerosol". Additionally, we are accredited under the ISO 2074 for determining nicotine☢ content in e-liquids.

At Ekotechlab, we are committed to ensuring the safety and quality of e-cigarette products.

Should you have any questions or if you are in need of testing services, please reach out to us. We are eager and ready to support your e-cigarette testing requirements.
---